Description
PEROXIDINE 7.5% is a high level disinfectant specially designed for the health sector with the purpose of not deteriorating the instruments and keeping their shiny layer. It is intended for all types of materials in medical devices and medical equipment with stainless steel and surgical materials such as hospital MT type plastics. It produces a high disinfection with less contact time from 1 min, does not generate foam. Concentration validated by PAHO and FDA.
PEROXIDINE 7.5% is indicated for high level disinfection of surgical and dental instruments, medical and hospital implements, to disinfect instruments that require high level disinfection. Due to its formula it allows an ideal disinfection in the health sector. It is recommended for all types of material, also contact lenses and respirators (masks).
Indications
Immerse the medical and dental instruments in enzymatic detergent ENZIDINE PLUS or ENZIDINE 6X, to completely eliminate the residues of blood and organic matter. Rinse and dry them completely before immersing them in the PEROXIDINE 7.5% solution.
It is indicated for instruments of all types of medical-surgical, thermosensitive and dental material. Pour a sufficient quantity of PEROXIDINE 7.5% in a bucket perfectly clean of impurities. Introduce the clean and dry instruments, check that at the moment of immersion the instruments are open if they are pieces with hinges or scissors. Leave completely covered in the hermetically covered tray for 10 minutes to achieve a high level disinfection. Remove the instruments from the flask and rinse with abundant water, preferably deionized or demineralized. Dry with a sterile cloth. Pack and keep the instruments or medical device in an aseptic environment and use them within the shortest possible time.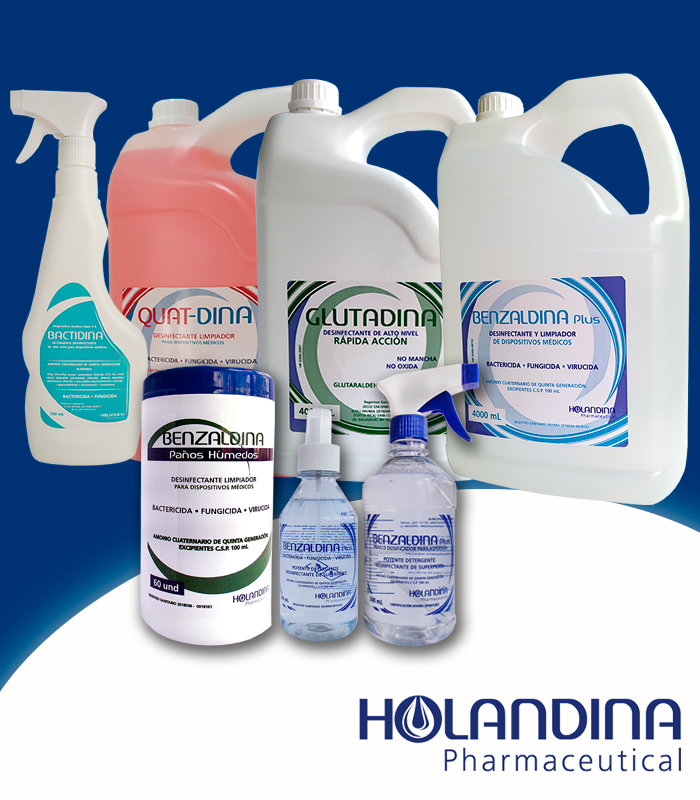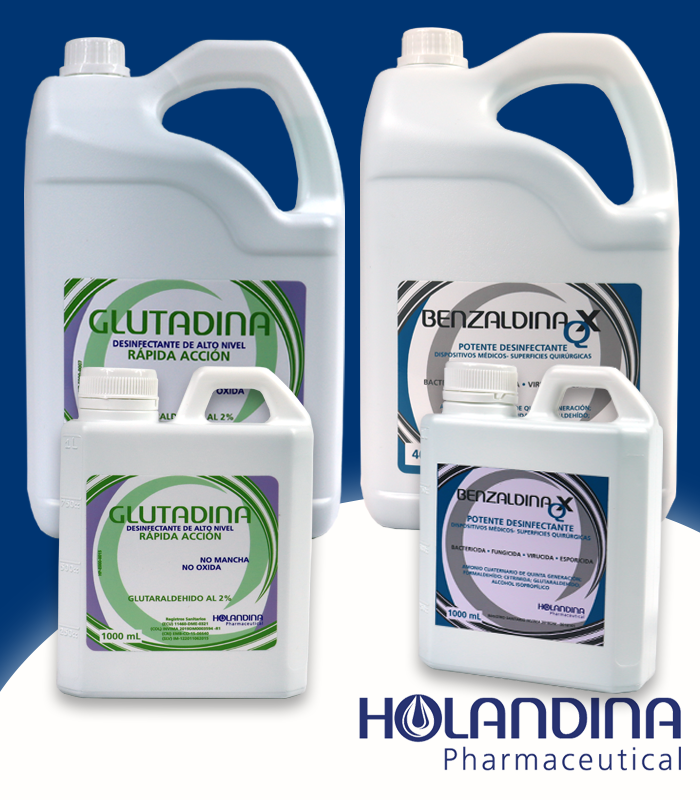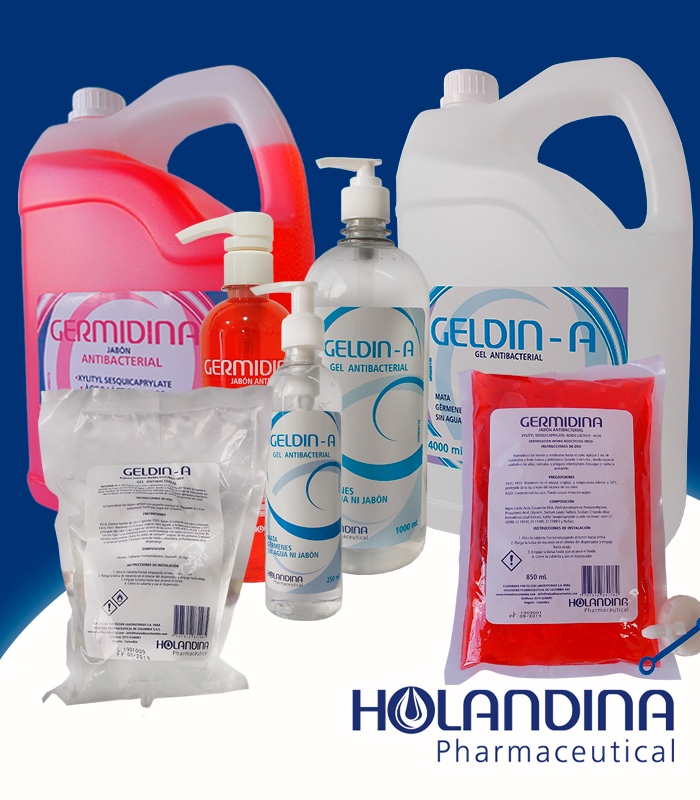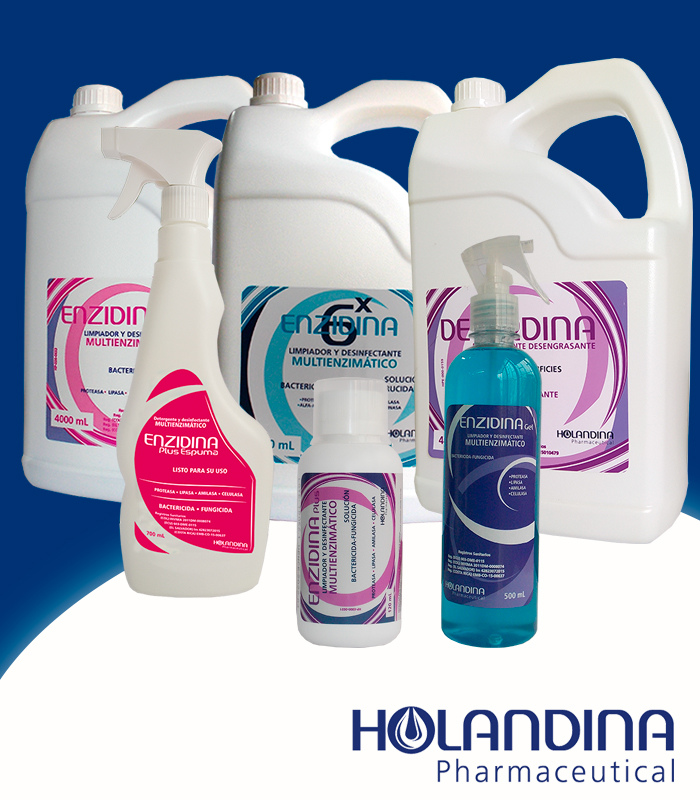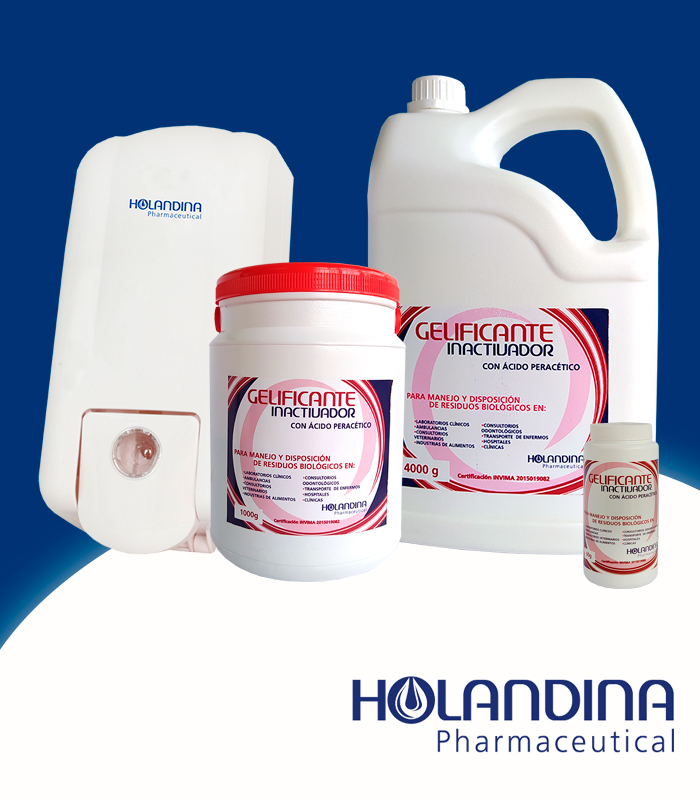 Holandina Taking care of your life
(+571) 6246001 (+57) 3108528387
info@holandinacolmbia.com