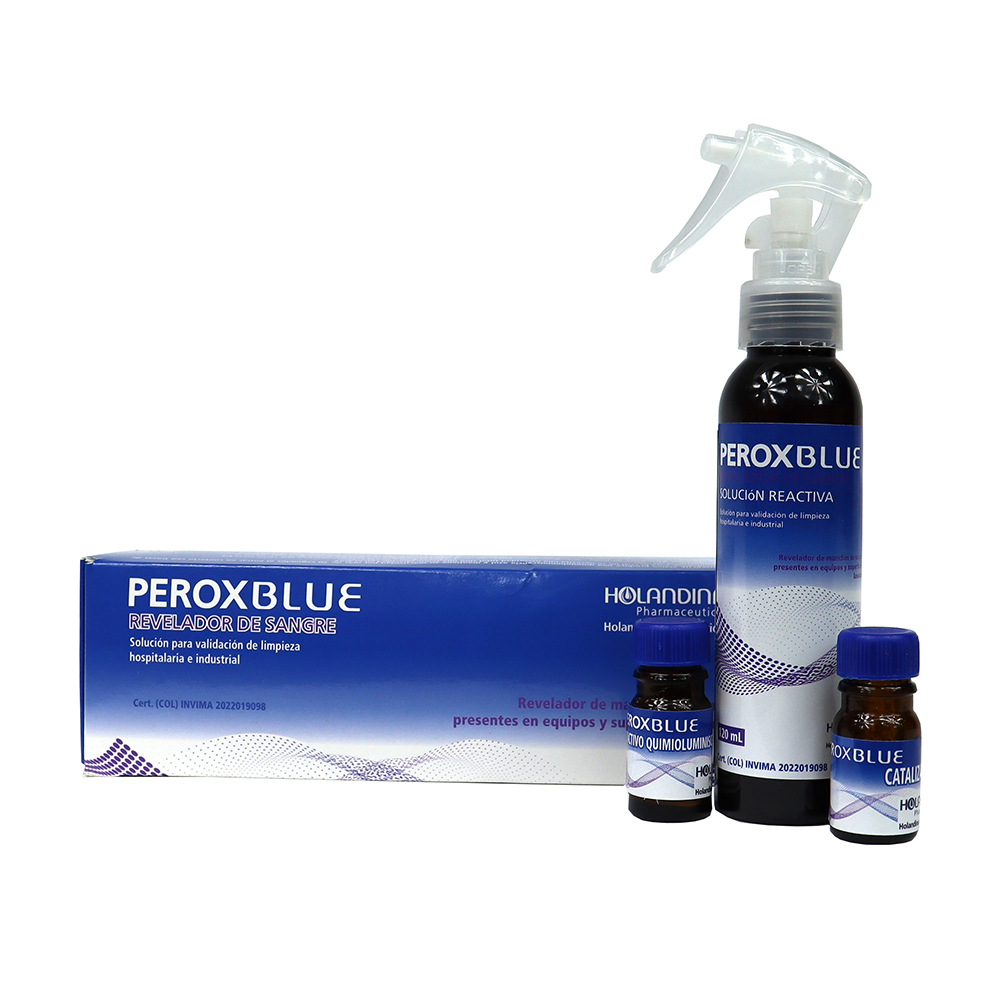 PEROXBLUE –

BLOOD REVEALER
Description
PEROXBLUE blood developer is a product used as a tool to validate the correct cleaning and disinfection of hospital areas and surfaces. It is a liquid product that is applied in spray in order to identify latent blood stains in areas of high criticality, medical equipment and medical devices that have contact with care surfaces with high blood load, also in social areas (emergency rooms, observation, procedures, childbirth, wounds, clinical laboratories, tissue bank, refrigerators, control of pathological samples, among others). To identify the correct cleanliness in corners, porous surfaces and in elements where there could possibly be traces of blood, footwear marks in corridors. PEROXBLUE also works as an inactivator of the stains that it reveals since it has disinfectant power avoiding that the area can be contaminated.
PEROXBLUE active produces a blue chemiluminescence and maintains its reactivity for more than 120 seconds when in contact with traces of hemoglobin, for which it is not necessary a total darkness but a faint opacity in the area
Instructions For Use
PEROXBLUE is recommended mainly for the identification of blood traces invisible to the human eye, to detect viable surfaces for bacterial growth and its possible contamination, due to a poorly processed area.
PEROXBLUE is also indicated for the verification of medical instruments and equipment in the preparation and maintenance stage, in order to deliver clean and safe products.
REAGENT PREPARATION
1. Open the bottle with the solution and add the catalyst reagent, previously stabilized that comes in the kit.
2. Add the luminescent chemical reagent powder from the amber bottle.
3. Cap the bottle with the trigger-type dispensing valve and shake the solution until the powder dissolves in the liquid.
REAGENT USE
1. PEROXBLUE is used directly by applying it with its valve on the surface, creating a layer.
2. If it immediately generates blue chemiluminescence, this indicates positive for the presence of blood traces.
3. If it does not generate blue chemiluminescence after 30 s, it is considered a clean surface.
4. If this surface is positive proceed with the protocol for cleaning and disinfection of equipment and areas, if negative remove excess product with a clean compress or microfiber cloth, which should not generate any contamination.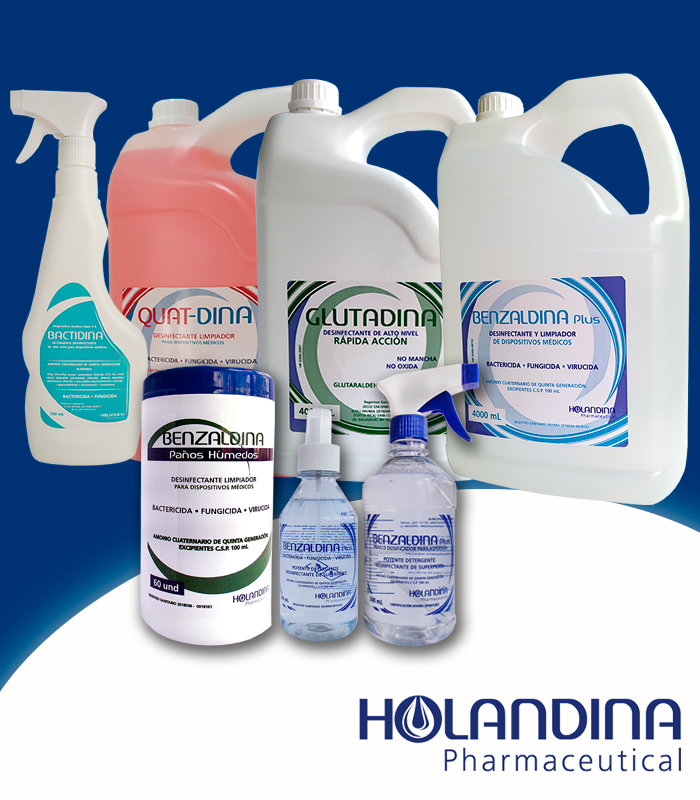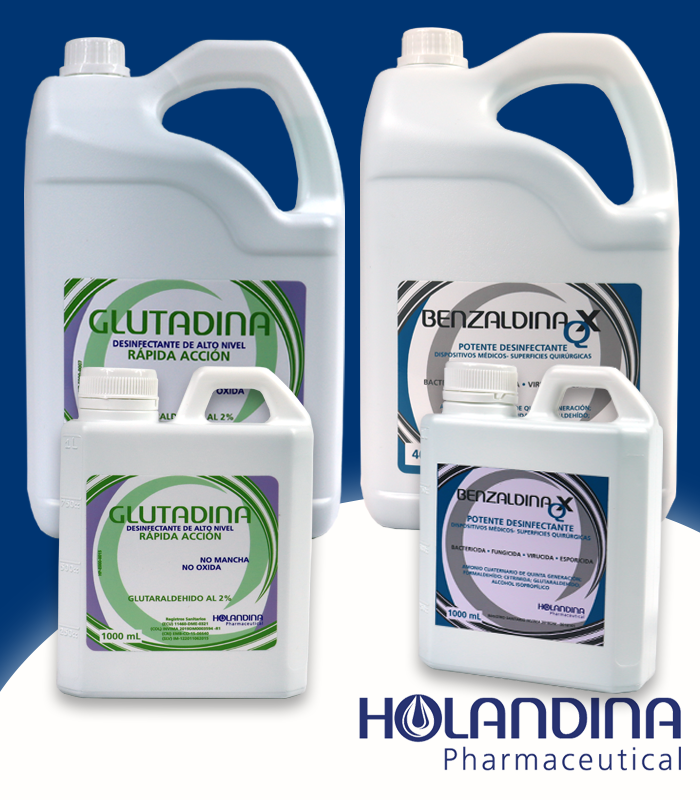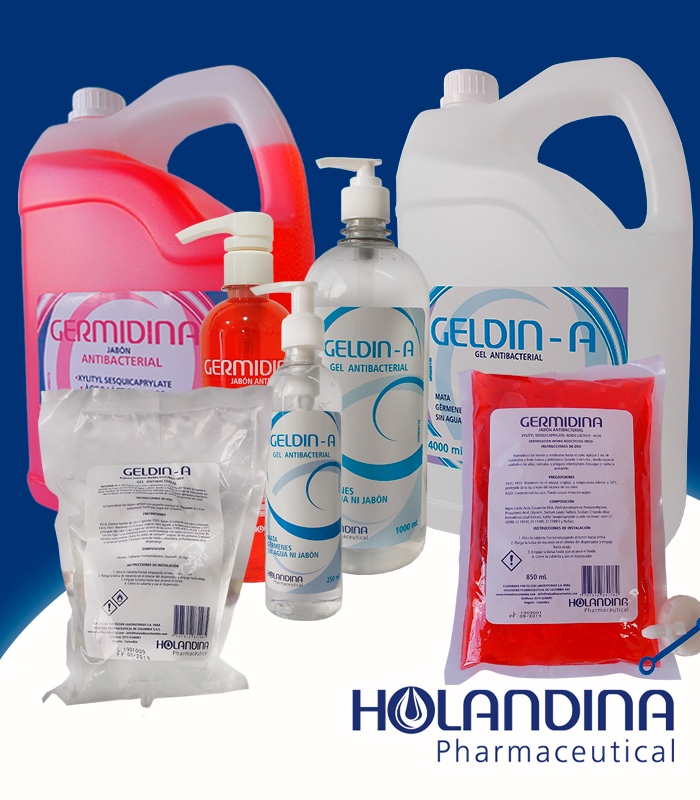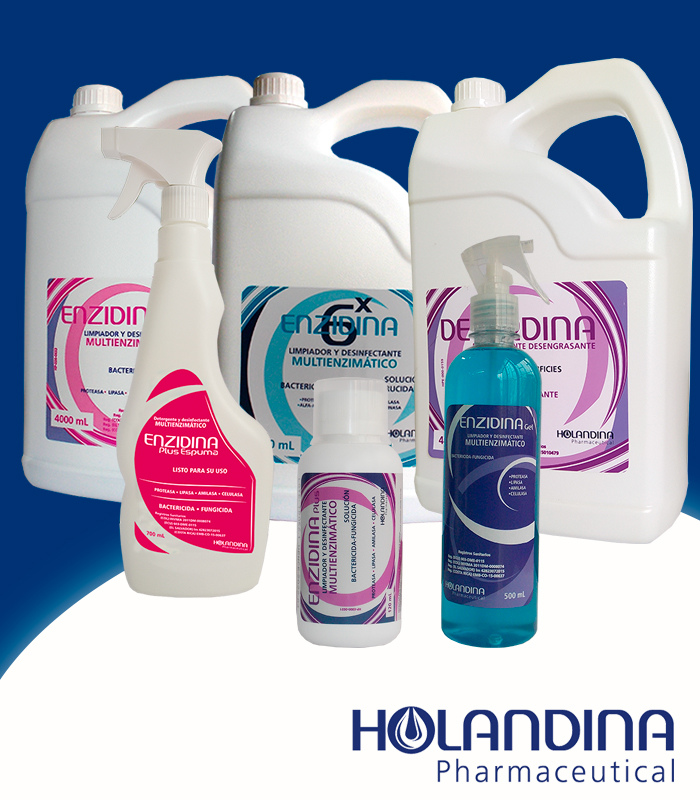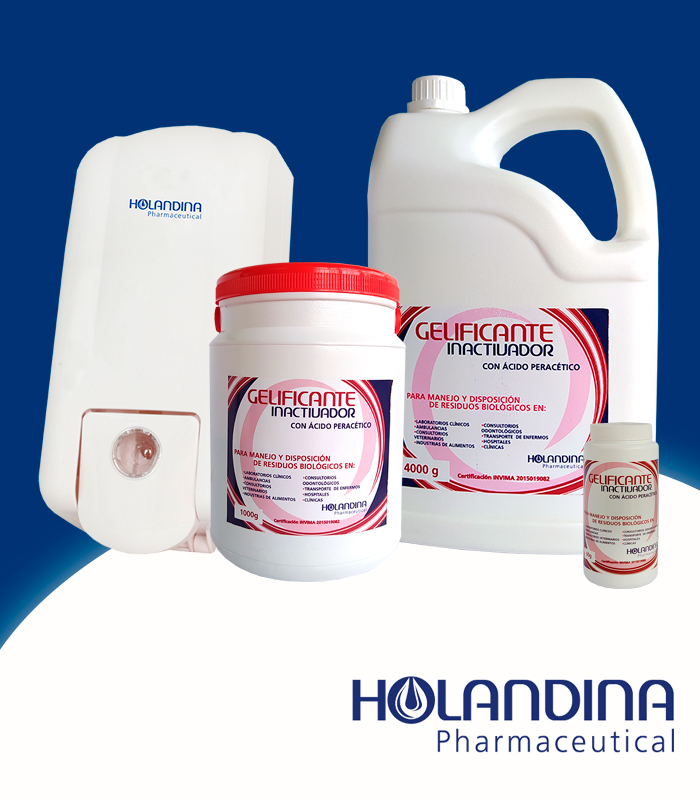 Holandina Taking care of your life
(+571) 6246001 (+57) 3108528387
info@holandinacolmbia.com