Description
PERACETIC-DINA 1000 mL is an environmentally friendly high-level peracetic acid disinfectant indicated for instruments, surgical medical material, laparoscopic equipment and medical and veterinary equipment. Prevents yellow discolorations and possible fixation of microorganisms.
Contains peracetic acid 0.08%, hydrogen peroxide 1% and antioxidant agents.
A pH stable formula, therefore, does not require addition of buffer solutions or activating solutions.
Indications
Immerse medical and dental instruments in ENZIDINA PLUS® or ENZIDINA 6x enzymatic detergent to completely remove blood and organic matter residues. Rinse and dry thoroughly before immersing in PERACETIC-DINA solution.

HIGH LEVEL DISINFECTION: Pour the contents of the container into a covered container, immerse the materials in the PERACETIC-DINA solution for 10 to 15 minutes for high level disinfection (HLD) and 25 minutes to achieve destruction of all microorganisms, various viruses and large numbers of spores.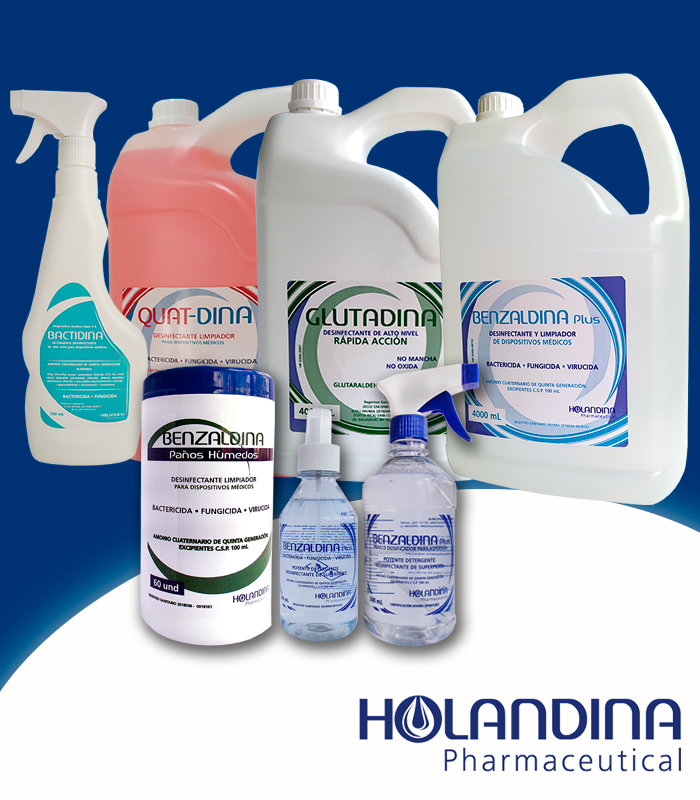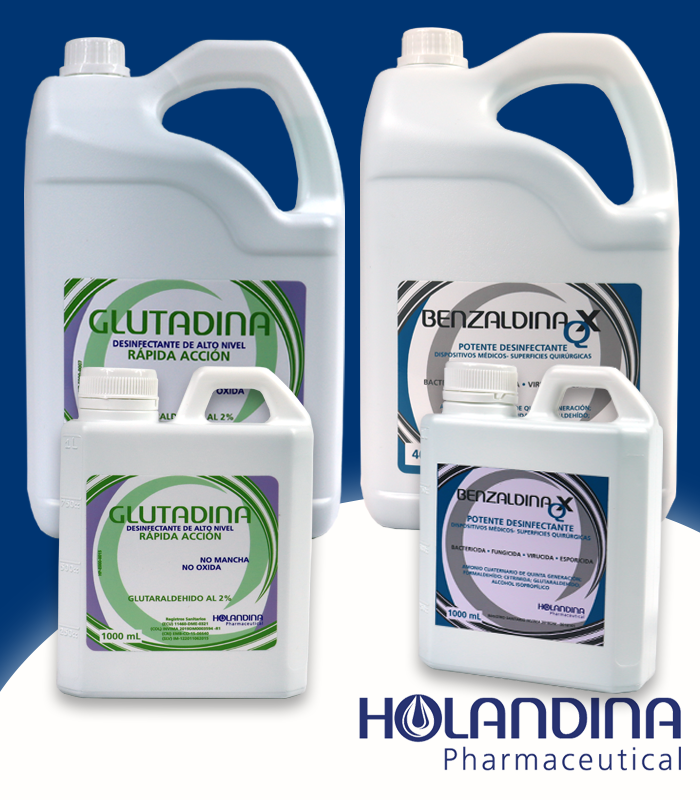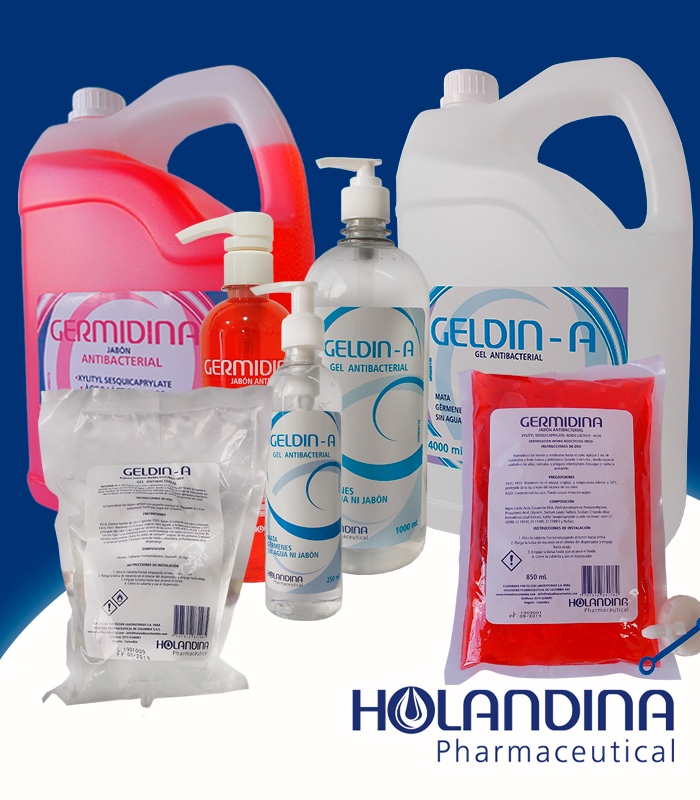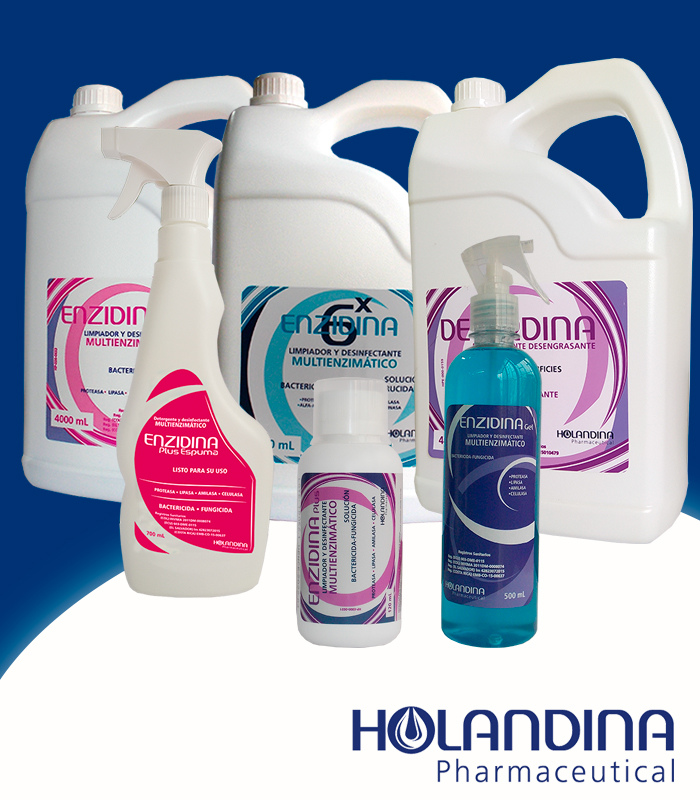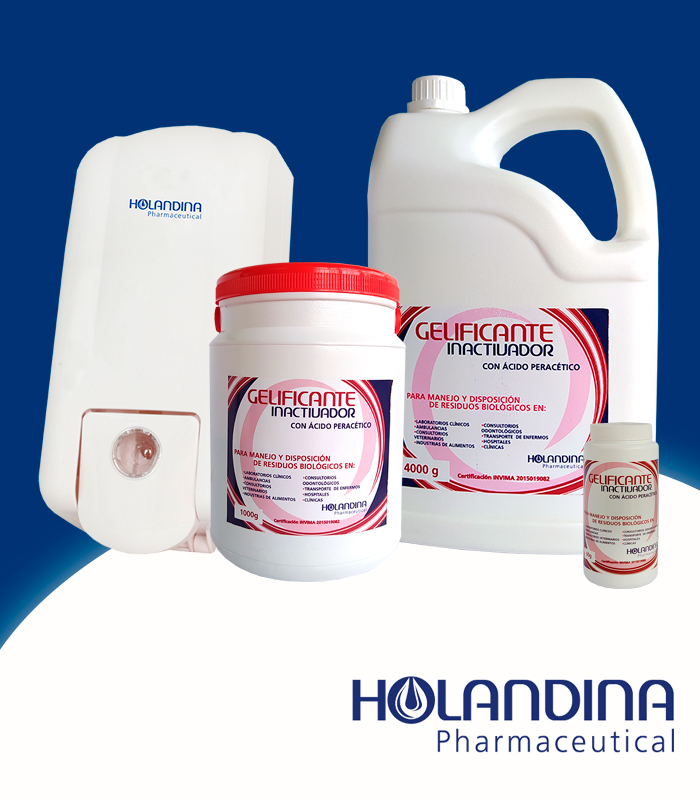 Holandina Taking care of your life
(+571) 6246001 (+57) 3108528387
info@holandinacolmbia.com