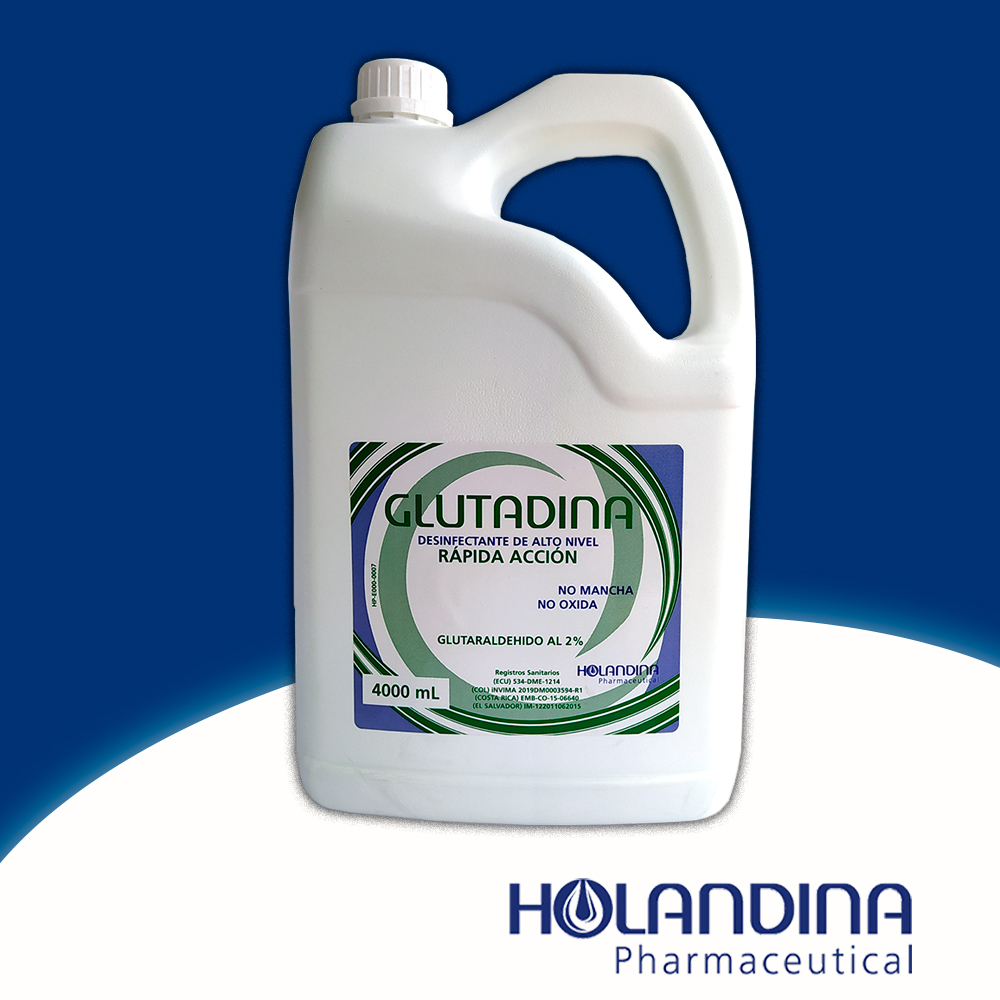 Description
High level disinfectant based on 2% Glutaraldehyde, especially indicated for surgical and dental instruments. Contains anti-oxidants to protect the instruments. With a pleasant mint odor.
It does not need activation. Its formula is stable. After uncorked, it lasts for 90 days.
Indications
Immerse the instruments in the Glutadine solution, for disinfection 10 minutes, high level disinfection in 20 minutes. It is Virucidal, Sporicidal, Bactericidal, Fungicidal, Pseudomonicidal, Tuberculocidal.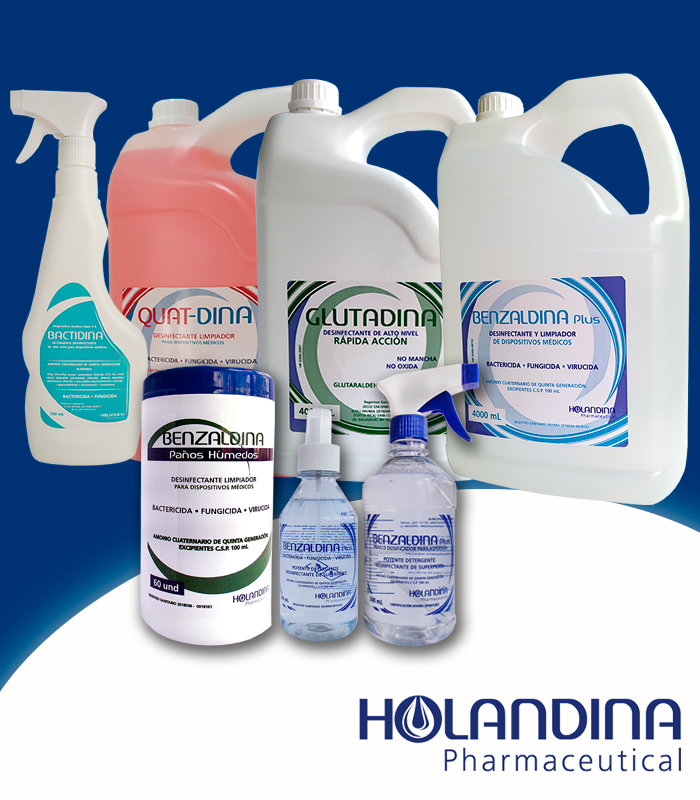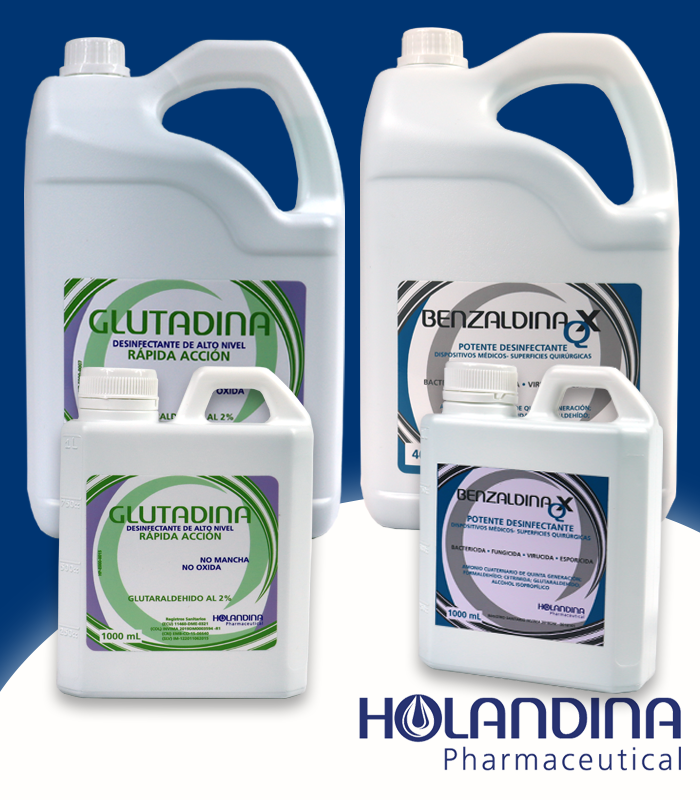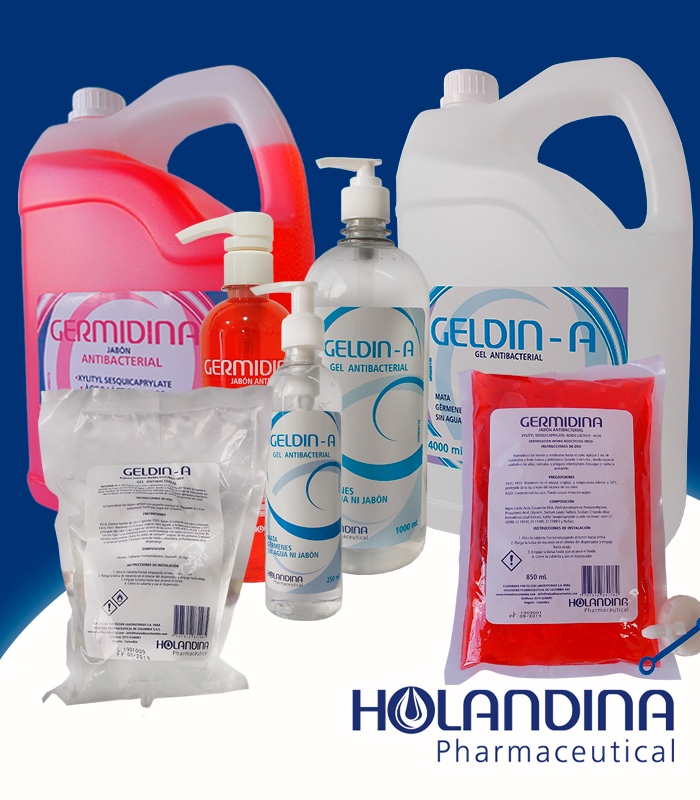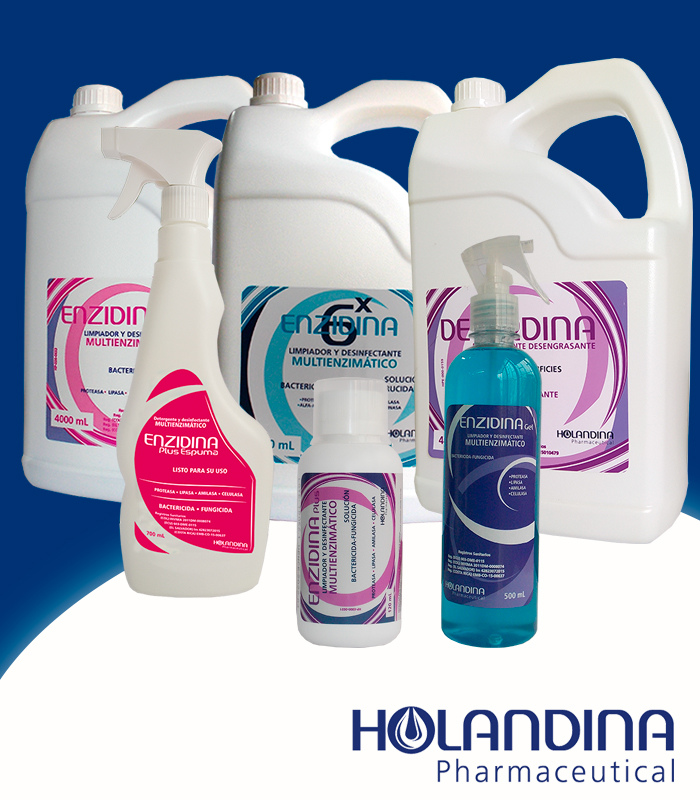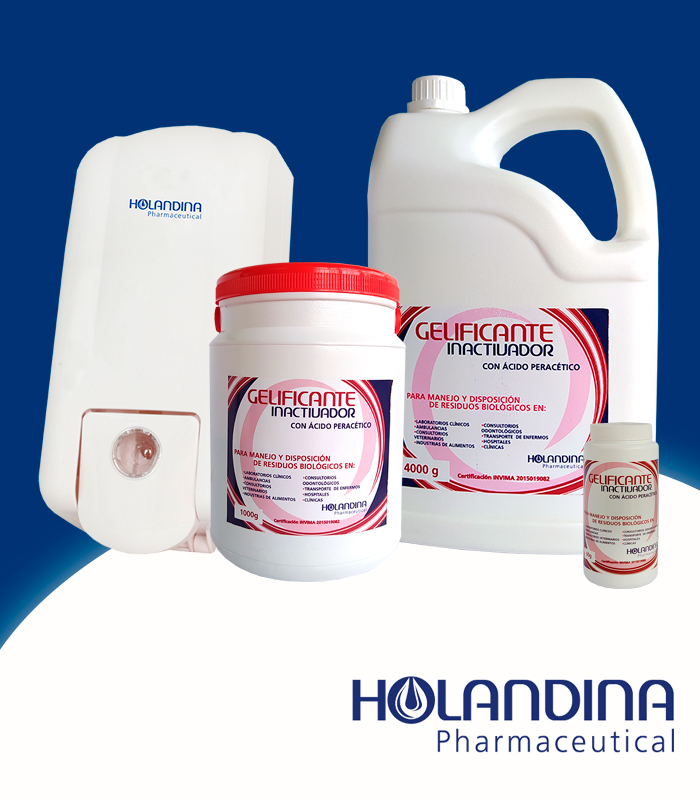 Holandina Taking care of your life
(+571) 6246001 (+57) 3108528387
info@holandinacolmbia.com