Description
ENZIDINA® 6x is suggested for use on systems which require manual or automatic cleaning such as ultrasounds and thermal disinfectors.
ENZIDINA® 6x is a potent complex which cleans by degrading organic material such as coagulated and dry blood, bodily fluids, proteins, carbohydrates and starches. It removes biofilm in surgical instruments, laparoscopes, dental equipment, orthopedic equipment, cannulas, hoses and tubes and other medical devices.
Thanks to its disinfectant formula, ENZIDINA® 6x lowers bacterial count and accomplishes a more effective and trustworthy process.
ENZIDINA® 6x not only removes organic residue but quickly eliminates odors produced by blood and other bodily fluids. It won't stain or rust equipment.
Indications
Disolve 5 mL of ENZIDINA 6x per liter of water.submerge the intruments for 3 minutes and, if necessary, rub them with a synthetic sponge or a soft brush to remove organic matter residues ENZIDINA® 6x does not stain or rust instruments.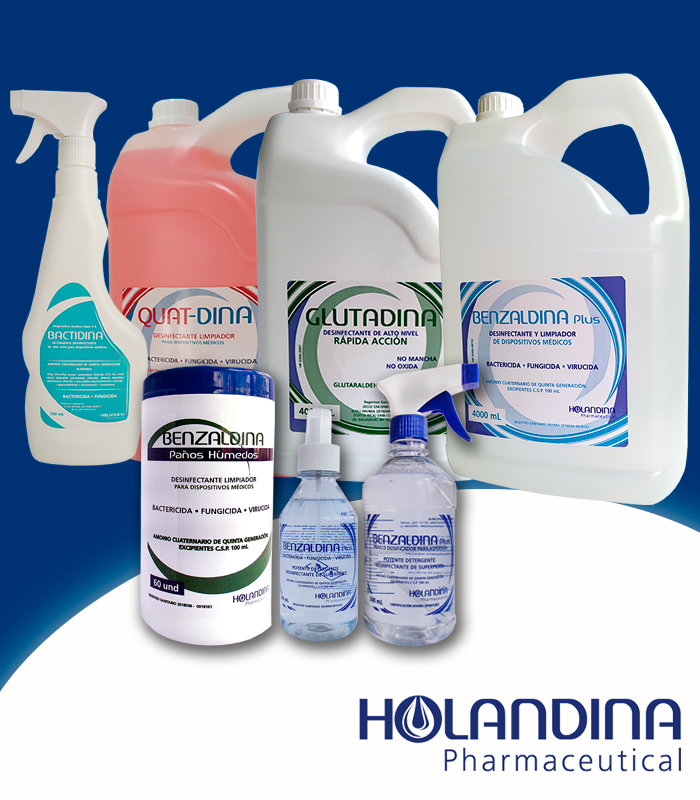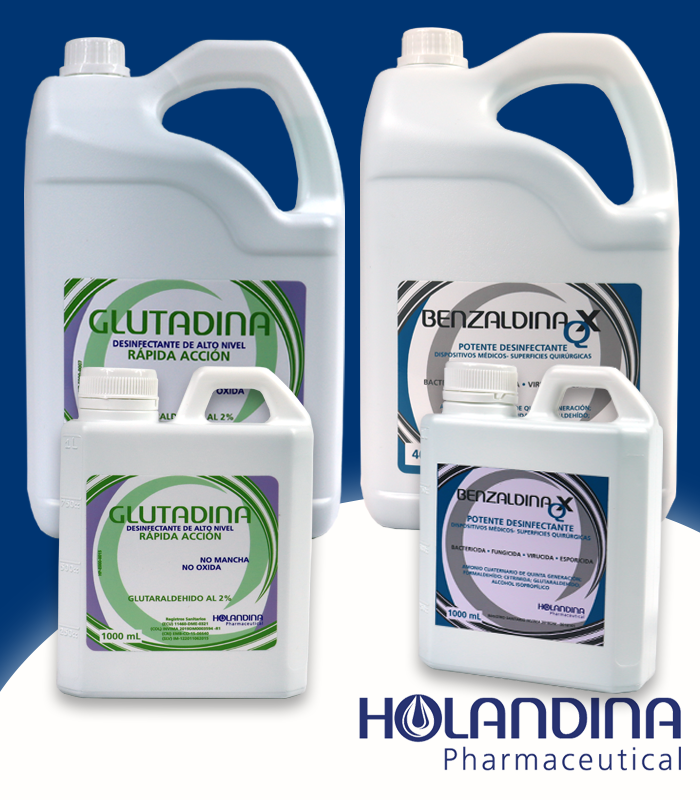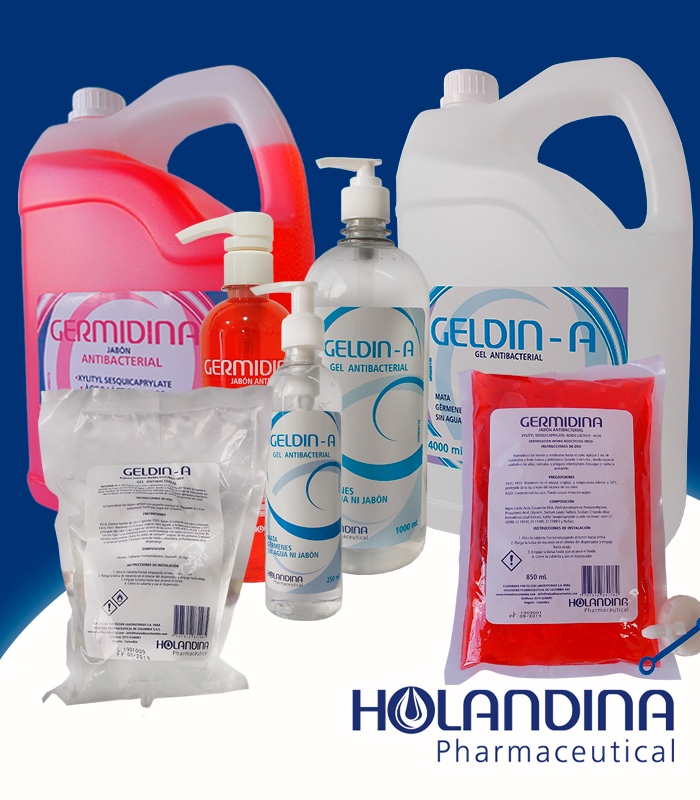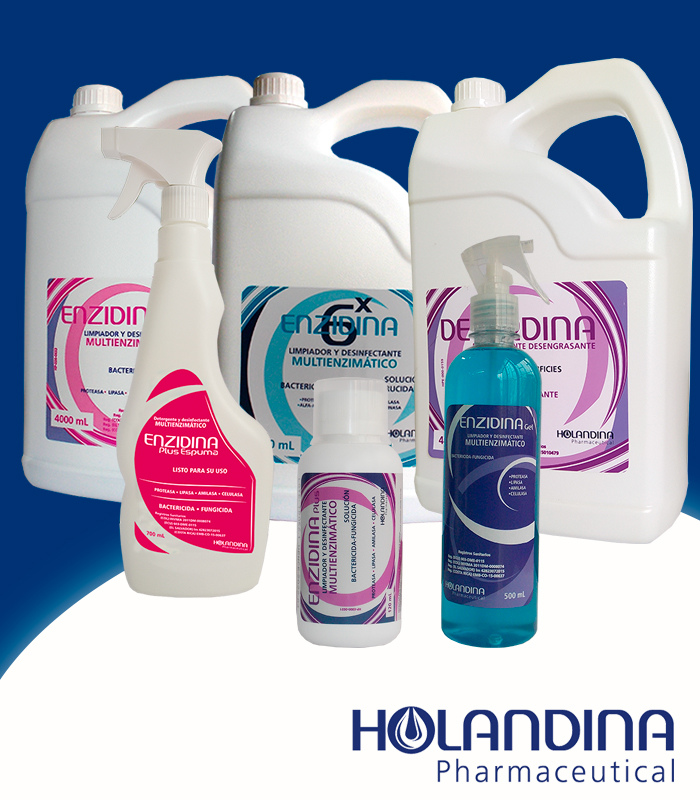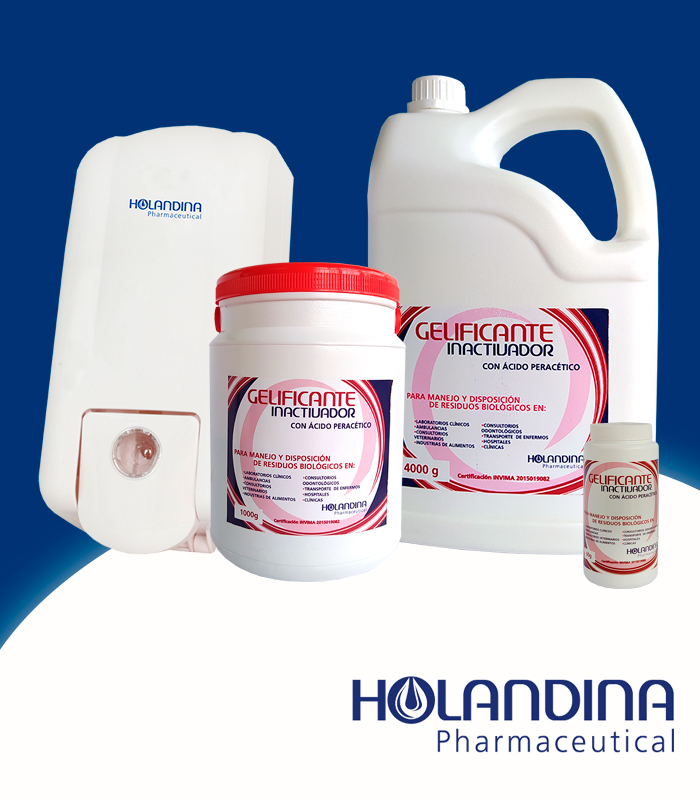 Holandina Taking care of your life
(+571) 6246001 (+57) 3108528387
info@holandinacolmbia.com