Description
DETOXDINA Removes rust and stains from stainless steel surgical instruments. Its routine use will improve the life and efficiency of stainless steel instruments, helping to loosen stiff joints and blockages, increasing the shine and aesthetics of the instruments and surfaces to be treated.
As a mild acid solution, DETOXDINA is safe for use on delicate instruments, as well as on the various accessories of endoscopes and microscopes and ophthalmological instruments, it is not recommended for use on chrome-plated, silver-plated or brass instruments.
DETOXDINA is a safe, efficient and fast restorative solution that removes rust, stains, marks, hard water scale and mineral deposits from stainless steel surgical instruments.
Instructions For Use
ON SURGICAL INSTRUMENTS
1. Place the instruments completely clean and open, so that the product penetrates in all the faces.
2.Apply DETOXDINA directly on the instruments or stains to be treated, place it in a container with a lid, preferably plastic, it can be metallic or laboratory grade glass.
3.Let it act for 30 sec. if they are very stained up to 1 min.
4.Remove the instruments of DETOXDINA and rinse them well under running water and with a clean cloth remove the residual that DETOXDINA eliminated from the surface.
5.Shine with a dry cloth and your instruments will be as good as new.
6.Perform the respective cleaning procedure with enzymatic detergent, according to the type of instruments and perform high-level disinfection and/or sterilization of the same.
STEEL FURNITURE AND TRAYS
1. Spray DETOXDINA on the surface to be treated.
2. Let DETOXDINA act for 30 sec.
3. If the surface is very deteriorated, let it act for 1 minute and using gloves rub the surface with a hard bristle brush.
4. Remove well with water using a clean cloth or compress.
ULTRASONIC AND AUTOMATIC CLEANING DEVICES
1. Prepare the solution by adding 250 mL of DETOXDINA in one gallon of cold water at room temperature (Approx. 3800 mL), obtaining 4 liters of prepared solution.
2. Add the DETOXDINA solution in the tank for the detergent.
3. Let DETOXDINA act for 1 minute.
4. After ultrasonic or automatic cleaning, remove the instrument tray and rinse the instruments under running water. This step can be eliminated if the instruments can be cleaned in the equipment.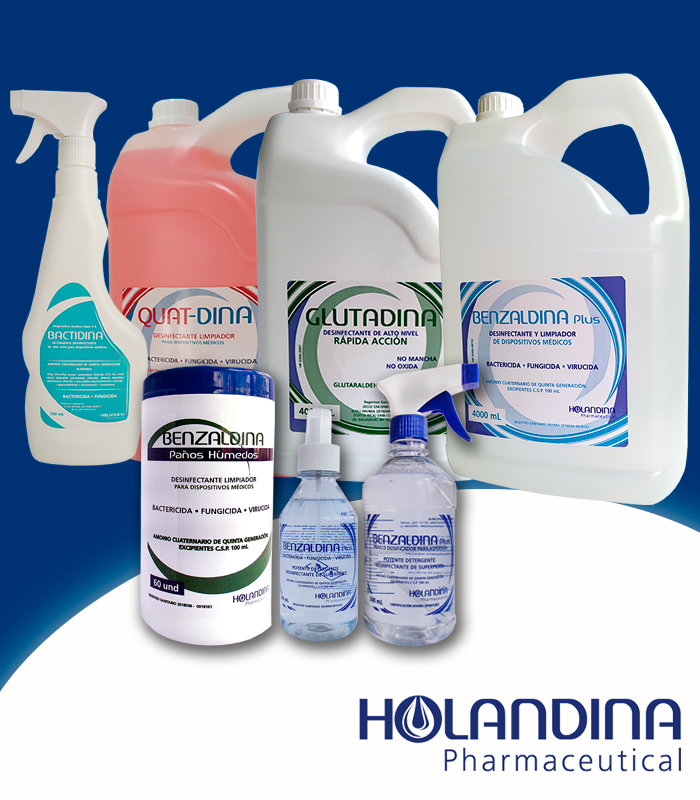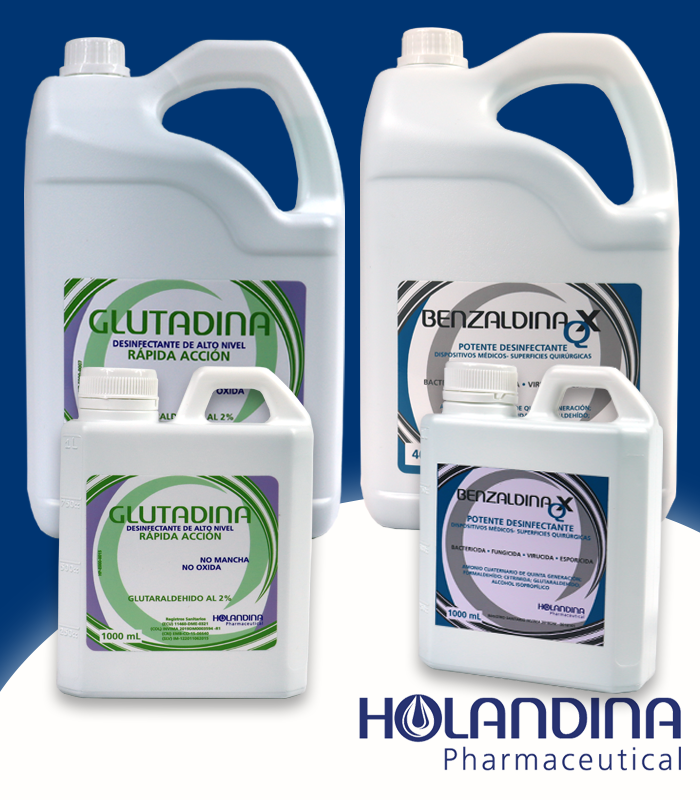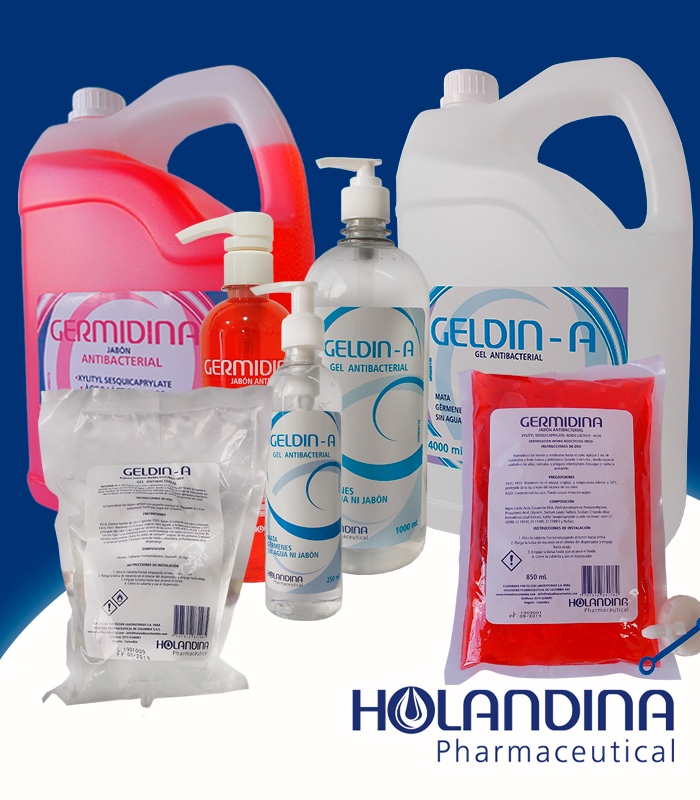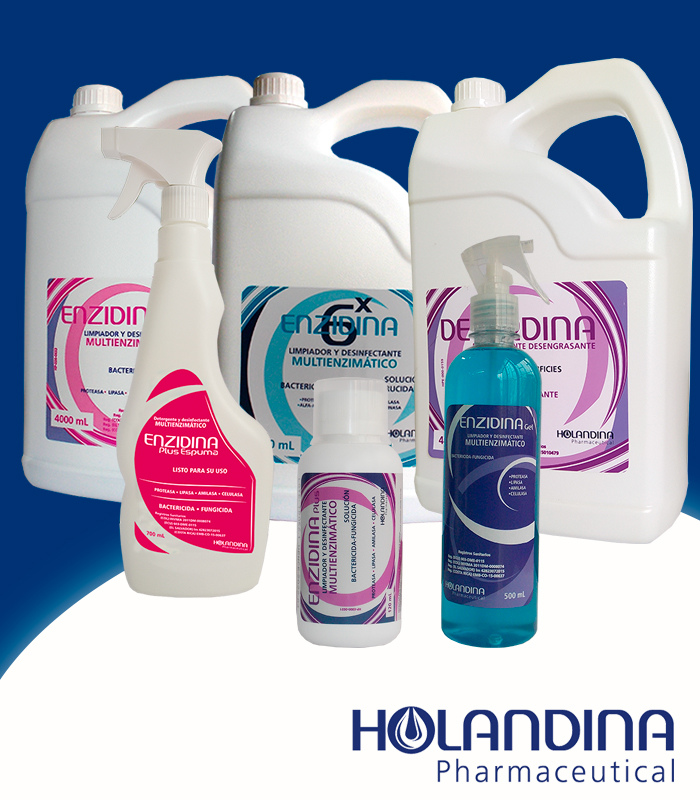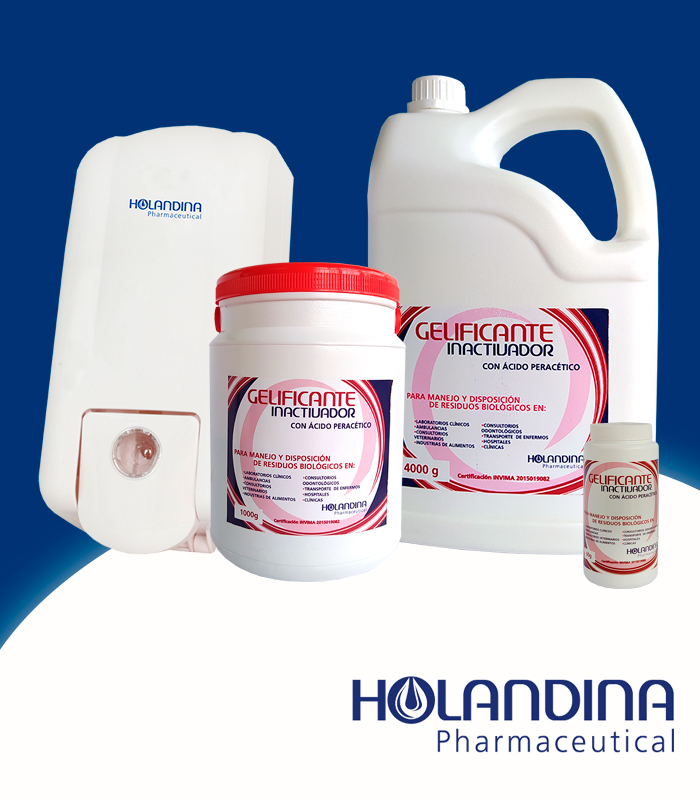 Holandina Taking care of your life
(+571) 6246001 (+57) 3108528387
info@holandinacolmbia.com