Description
BENZALDINA QXS is bactericidal, fungicidal, virucidal and sporicidal.
Disinfection of areas and hard surfaces, such as floors, walls, countertops and ceilings. Use personal protective equipment and BENZALDINA QXS.
Indications
It is indicated to disinfect areas and surfaces, hospital furniture, surgical areas and other hospital assistance areas. It can also be used to disinfect areas by means of a vaporizing equipment of environments, in operating rooms or in areas of medical procedures.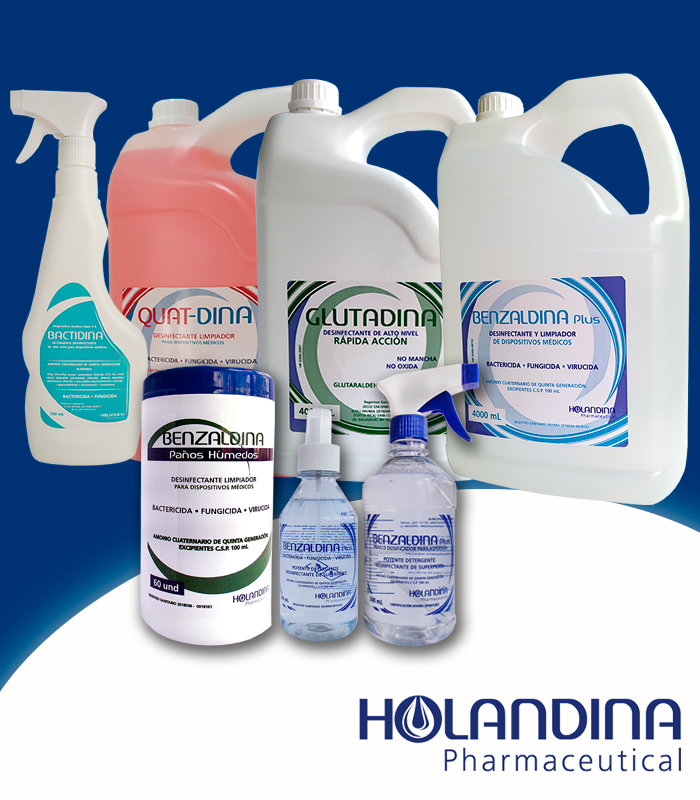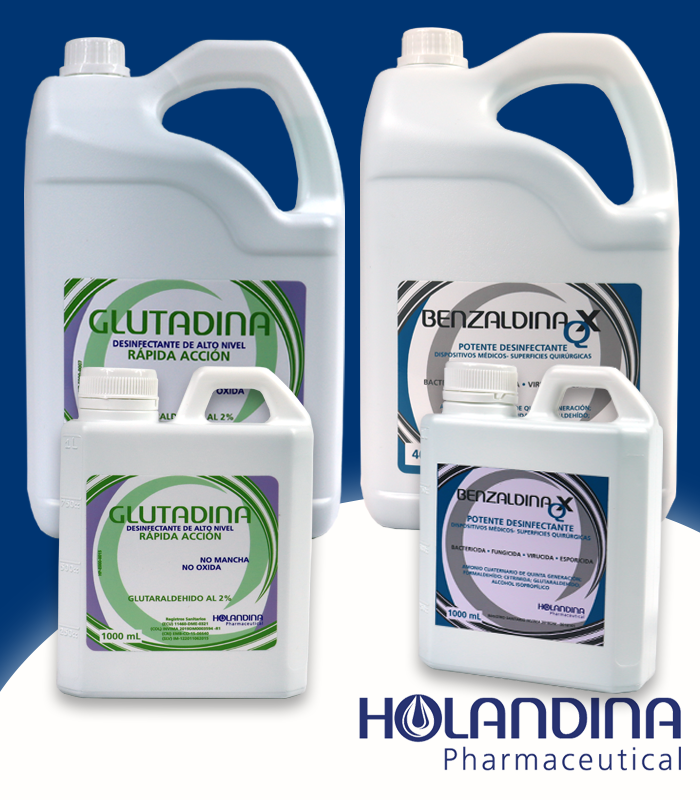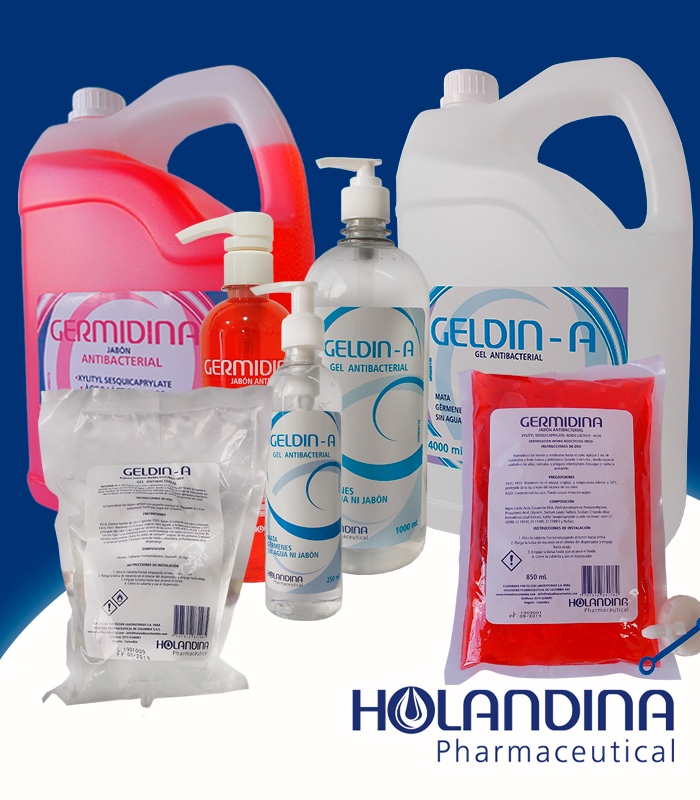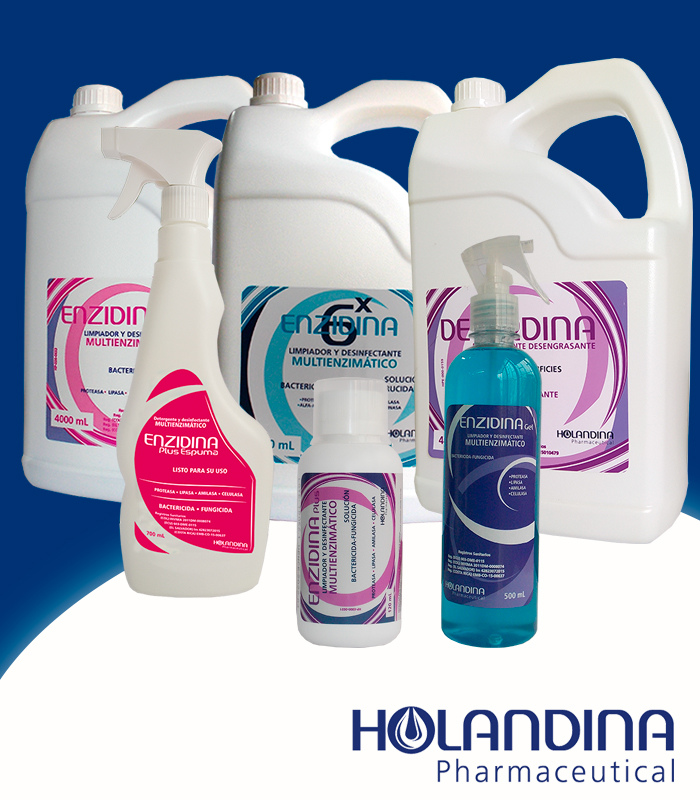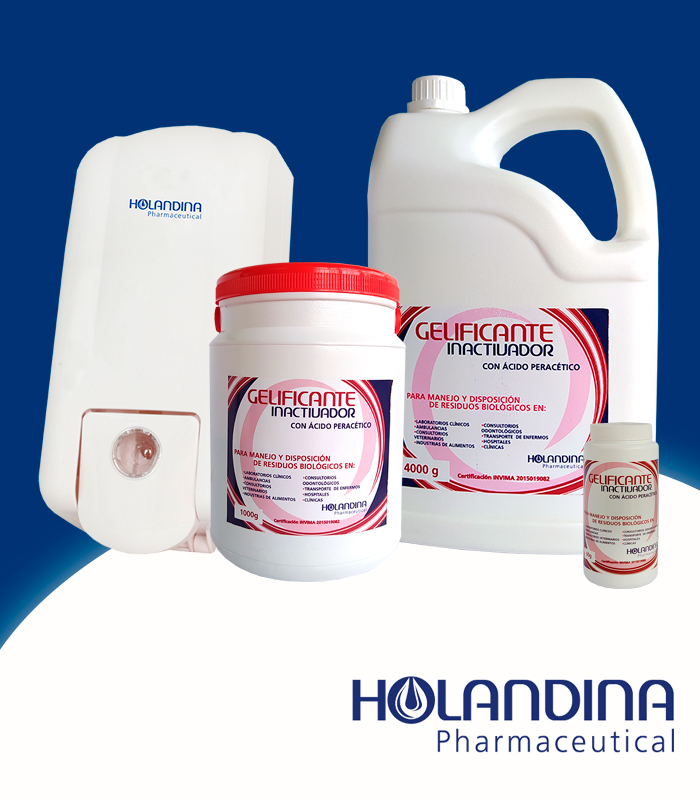 Holandina Taking care of your life
(+571) 6246001 (+57) 3108528387
info@holandinacolmbia.com